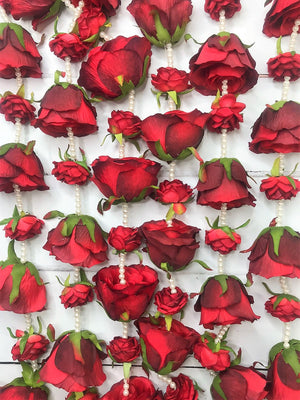 Traditionally used in Sikh Wedding Ceremonies also known as a wedding scarf or shawl. The Palla connects the Groom and the Bride together during the ceremony. We've put a twist on the traditional style and made them out of Blooms to match your outfits and theme. Our Blooms Palla's are approximately 3m in length and are durable. 
Luxe - Single line of pearls and Blooms. 
Premier Luxe - Double Layered Palla made with Blooms and pearls.
- Design and Blooms used to make the pieces may differ from the images on our website and social media depending on the Blooms available, colour specification and customisation.
- Our Blooms are carefully spritzed with scent to make them seem as real as possible.
I recently received my order from blooms and our Palla is just stunning! My mum was so impressed. The packaging and scent was an added extra delight. We are looking forward to wearing it soon.