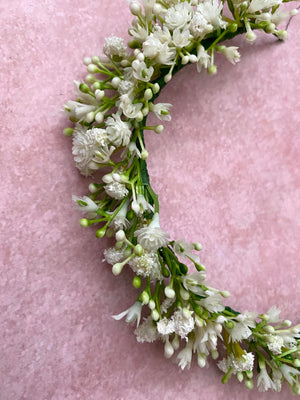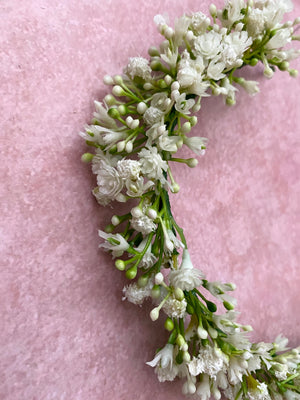 These gorgeous on-trend Faux Blooms for the hair are perfect for a Bride, Mother of the Bride and Bridesmaids or just for a special occasion.
Please note 
- Gajra is made to go all the way round approximately 38cm
- Half Gajra is approximately 18cm which would fit from ear to ear.


- The Blooms can be easily fixed into your hair style by your hair stylist or yourself.
- They can also be moulded into the shape you require and can also be stacked (we would recommend two at the most).
- Our Blooms are carefully spritzed with scent to make them seem as real as possible.
- Design and Blooms used to make the pieces may differ from the images on our website and social media depending on the Blooms available, colour specification and customisation.
Beautiful
I cannot describe how much i love this gajra, oh my gosh blown my soul away when i saw this beautiful piece. I cannot wait to order few more of them for my backups and party's. Thank You so much Vanita x