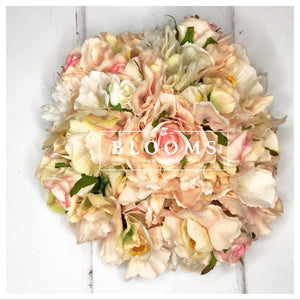 Gorgeous Blooms for the Hair inspired by Anushka Sharma worn at her Destination Wedding. 

Make a statement with these gorgeous Bridal Blooms, easily fixable into the hair and also lightweight. The Anushka Blooms are made in two separate pieces therefore can be used in two separate ways. and can be worn in two separate ways - a full Blooms Bun or a Full Gajra around the bun. 


Design and Blooms used to make the pieces may differ from the images on our website and social media depending on the Blooms available, colour specification and customisation.