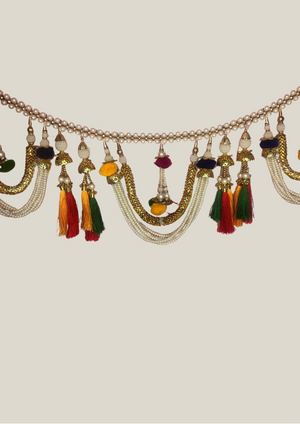 Toraan's are traditionally used at weddings, or festive celebrations within the Indian culture. 

Toraan's are hung across the top of the door to signify a celebration is taking place. 

Both designs are approximately 90cm in length and come with an attachment on each end so they can be hooked onto a nail or a hook. 

Design and Blooms used to make the pieces may differ from the images on our website and social media depending on the Blooms available, colour specification and customisation.